EZCARAY Apartments
(EZCARAY)
Apartamentos Turísticos Ezcaray is a beautiful set of Tourist Apartments, dedicated to rural tourism in La Rioja.
Modern Building with traditional architecture and careful interior decoration. In the center of Ezcaray, in front of a wide and quiet Plaza, sunny and with magnificent mountain views. With expansion and total reform inaugurated in 2017.
Free WIFI throughout the building
Cafeteria for clients. Homemade pastry. Breakfasts, sweets, portions, toasts, sandwiches, sandwiches.
High-quality apartments with facilities, with all the services and comforts of home, to enjoy your weekends and rural vacations in La Rioja. Very close to the Valdezcaray Ski Resort.
Come relax in the land of wine tourism.
Accommodation facilities: Bar / cafeteria, Free WIFI
Type of accommodation: Tourist apartment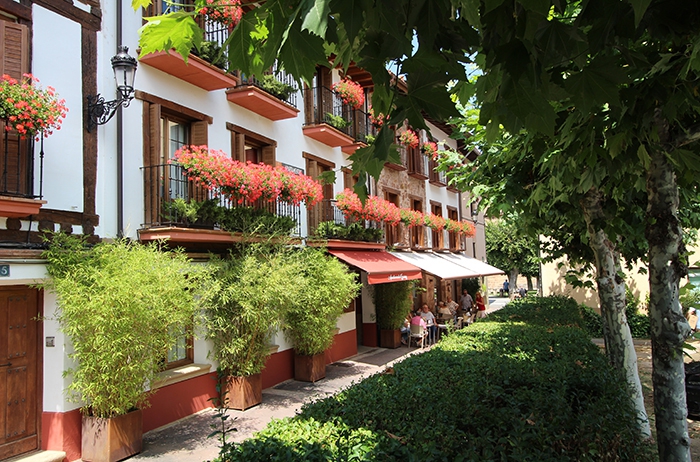 Address
Calle Del Fuero nº7
26280 Ezcaray, The Rioja, ES