Soupçons en Jurançon
(Monein et le vignoble du Jurançon)
Discover the Jurançon vineyard with the Soupçons en Jurançon tasting survey. Three circuits are offered: choose yours.
For each circuit, a police investigation to solve. Each circuit includes major points of interest in the vineyards and green landscapes. The only difference: the winegrowers to visit.
Depending on the route you have chosen, you will be able to go from vineyard to vineyard at your own pace and over the puzzles. However, we can guarantee you a maximum of 3 tastings (we don't want you to push the envelope too far!). These are privileged moments with our winegrowers who are as exciting as they are passionate!
The circuits can be done directly with a car, but we can offer you Volkswagen combis or electric bikes.
The Soupçons en Jurançon adventure is also an ideal activity to do in a group or with colleagues.
To book your day or half day, simply buy a Soupçons en Jurançon box (on our website or at the tourist office), in which you will find small gifts (wine glasses, mesh bag, etc.) and products places to taste, and details of the activity!
For more information: www.soupconsenjurancon.com
Experiences: Route, Wine experience
Route to which it belongs (Eat): Wine destination
Type of company: Activities company
Type of product offered: Wine
Opening Hours
Monday: 09:00-18:00 h
Tuesday: 09:00-18:00 h
Wednesday: 09:00-18:00 h
Thursday: 09:00-18:00 h
Friday: 09:00-18:00 h
Saturday: 09:00-18:00 h
Sunday: 09:00-18:00 h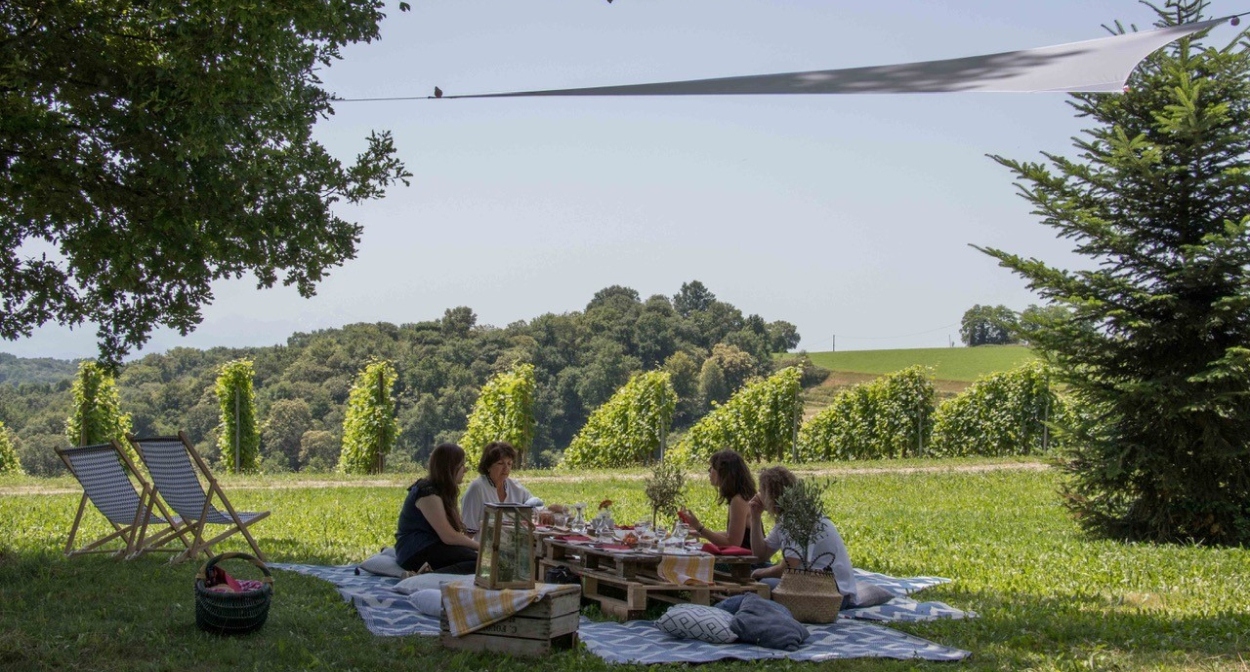 Address
58 rue du commerce
64360 MONEIN, Pyrénées-Atlantiques , FR