LABRANZA Hostal
(FUENMAYOR)
ROOMS
The farmhouse hostel has 8 rooms, 5 rooms with a double bed and 3 with a double bed, each one of them called by a different name dedicated to the terms of the vineyards in the area, they are very simple and functional rooms, designed so that our clients enjoy both for professional or leisure reasons. Very simple rooms but with very good comfort for rest , they are equipped with a complete bathroom , heating with temperature control , air conditioning , and work desk .
US
Hello, we are Ana and Luis, we started this business in 2005.
With more than 16 years of experience in the sector, every day we put all our work and our knowledge at the service of our clients.
Our great love for La Rioja made us start this small family hostel.
We guide our clients so that they are as comfortable as possible in our land. We guide and advise our clients so that their stay is as pleasant as possible in our land. Enjoy the wine tourism, gastronomy, culture and landscapes that our land offers you, that is why we encourage you to come and visit us at Villa de Fuenmayor.
FUENMAYOR AND ITS SURROUNDINGS
A town that is kilometer zero of the wine route , from which the denomination of origin of Rioja wine was born .
A town that from its people to its great wines make it a very welcoming town, Fuenmayor is the starting point to enjoy our wineries, our famous gastronomy, some hiking trails, bicycles, horseback riding through the vineyards or its walks through the town enjoying the culture of its streets.
Fuenmayor is a town enclave in the area of the wine route since we are located in the very center of the Rioja Alta, Logroño its capital is 9 kilometers away, the Rioja Alta Wine Route and the Rioja Alavesa with its beautiful landscapes and towns , the cradle of the Castilian heritage of humanity , all this from our town of Fuenmayor you can feel it and experience it by coming to visit us at Hostal Labranza , go ahead and let yourself be carried away by this wonderful land .
Accommodation facilities: Air conditioning, Bike rental and/or storage service, Car park, Free WIFI, Pets allowed
Category: 2 stars
Closing periods: OPEN ALL YEAR LONG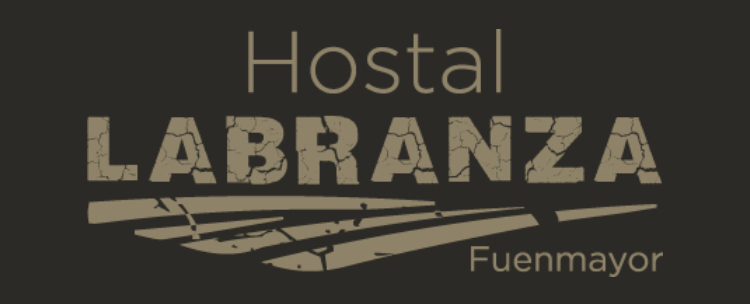 Address
Avenida Estación nº1
26360 Fuenmayor, La Rioja, ES