Barquillos Ali Goñi
(Murillo el Fruto)
We have been making our artisan wafers in the town of Murillo for 20 years. More than 20 flavors, crispy.
Our production is mainly sold at fairs and craft markets.
They will be well received (by appointment) at the artisan waffle workshop, at Calle Magdalena, 24 by Don Andrés Goñi Murillo.
Type of company: Farmers, Cattle farmers and other producers
Type of sales establishment: Confectionery / Chocolate
Opening Hours
Monday: 08:00 – 20:00 h
Tuesday: 08:00 – 20:00 h
Wednesday: 08:00 – 20:00 h
Thursday: 08:00 – 20:00 h
Friday: 08:00 – 20:00 h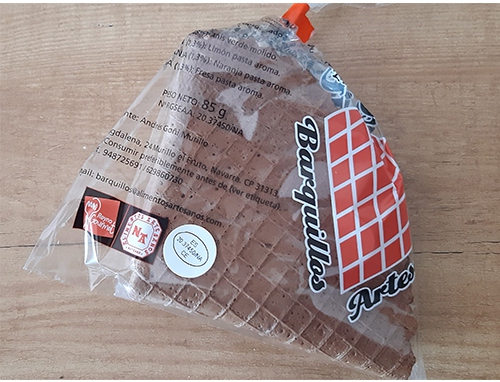 Address
Calle Magdalena, 24
31313 Murillo el Fruto, Navarre, ES