announced
(Laudio / Llodio)
The Palacio de Anuncibai Restaurant is possibly one of the most beautiful restaurants in the Basque Country, which in the course of its more than 35 years of experience has become a gastronomic reference, a restaurant of recognized prestige.
The most prestigious restaurant guides, the Michelin Guide among others, recommend us.
An old manor house, halfway between a fortress and a palace, completely renovated inside, it is located at a strategic point in the Ayala valley, surrounded by gardens and built on the course of the Altube river, an area declared of scenic interest.
The restaurant, with extensive experience in weddings and celebrations, also hosts business meetings, baptisms and communions and has a daily menu from Monday to Friday, a dining menu and a tasting menu.
Facilities: Car park, Disabled-friendly, Terrace
Type of cuisine: Signature / Market cuisine, Traditional cuisine
Opening Hours
Monday: 13:00 – 15:30 h
Tuesday: 13:00 – 15:30 h
Wednesday: 13:00 – 15:30 h
Thursday: 13:00 – 15:30 h
Friday: 13:00 – 15:30 h
Saturday: 13:00 – 15:30 h
Sunday: 13:00 – 15:30 h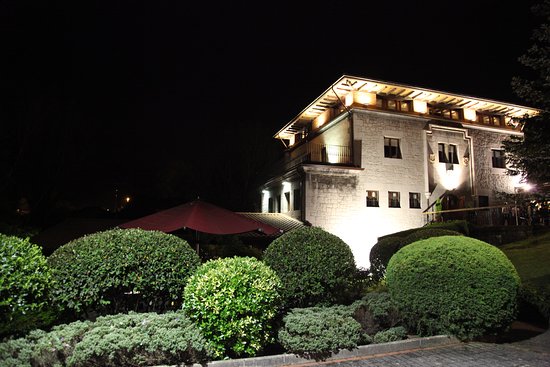 Address
Bº Anuncibai, s/n. (Exit 3, A-68). areta
01400 Laudio / Llodio, Álava, ES