ANDÍA Hotel
(Orkoien)
HOTEL located 4 kilometers from the center of Pamplona, in the heart of the main industrial area of Navarra, its privileged location allows its clients to enjoy, in pleasant surroundings, the comfort and services of a four-star hotel without the inconveniences of long commutes.
Our excellent ANDRA MARI RESTAURANT offers menus with top quality products and high gastronomic value.
The Andia hotel rooms have the necessary infrastructure and comfort for a good rest.
In all the bedrooms there is air conditioning, heating, full bathroom, satellite TV, telephone, safe and free Wi-Fi.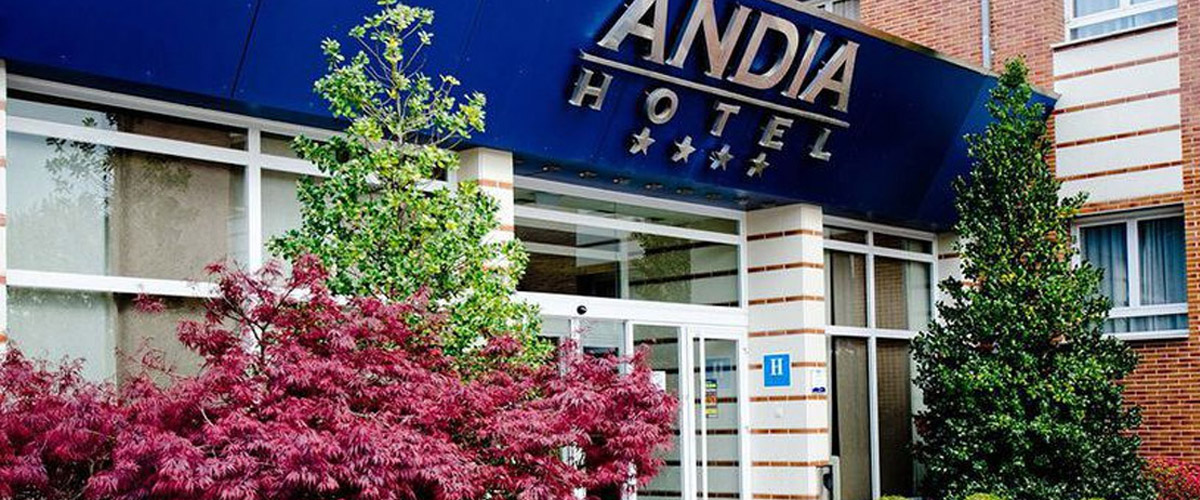 Address
Calle Ipertegui s/n
31160 Orkoien, Navarre, ES