Fromagerie BALAKA
(Esquiule)
La fromagerie Balaka, affine et vends des fromages fermiers de brebis Ossau Iraty, des fromages fermiers de chèvres et de vaches. Ces fromages sont fabriqués uniquement par des bergers du Pays Basque et des montagnes du Béarn. Le fromage de brebis beneficie d'une Appellation d'origine protégée: Ossau Iraty.
Nous affinons et vendons également un fromage d'exception : Le fromage d'estive que est fabriqué por les Bergers que transhument avec leurs troupeaux, en haute montagne des Pyrénées, l'été during 3 mois.
The vegetation present at these altitudes gives a unique aroma to the product from a limited quantity.
L'affinage est réalisé artisanalement, manuellement dans notre cave.
Deux associés a la fromagerie Balaka : Pierre, Berger et producer d'AOP Ossau Iraty au Pays basque after 20 années et Joanes, fromager, former technicien à l'AOP Ossau Iraty for 15 ans.
Merely, if cela is a financial handicap (2h30 A/R for access to the autoroute, to the airport, difficult to access the Internet….), notre fromagerie is implanted voluntarily in the countryside, au milieu des bois, des champs et brebis, at 64400 Esquiule. In effect, le fric n'est pas la motivation premiere. The will of associés is to believe in life, in economic activity in rural areas.
Nous souhaitons développer la vente directe, notamment grace à notre fromagerie en ligne: https://www.fromages-fermiers.com/fromagerie-en-ligne/
Dans le même but, nous vendons nos fromages directement à la cave d'affinage.
Finally, our proposals are fromages aux professionnels: grossistes, fromagerie, crémeries, restaurants, épiceries etc…
One of our points forts, is that nous connaissons tous les Bergers à qui nous achetons les fromages frais.
Opening Hours
Monday: 8 a.m. – 6:30 p.m. h
Tuesday: 8 a.m. – 6:30 p.m. h
Wednesday: 8 a.m. – 6:30 p.m. h
Thursday: 8 a.m. – 6:30 p.m. h
Friday: 8 a.m. – 6:30 p.m. h
Saturday: I fermented h
Sunday: I fermented h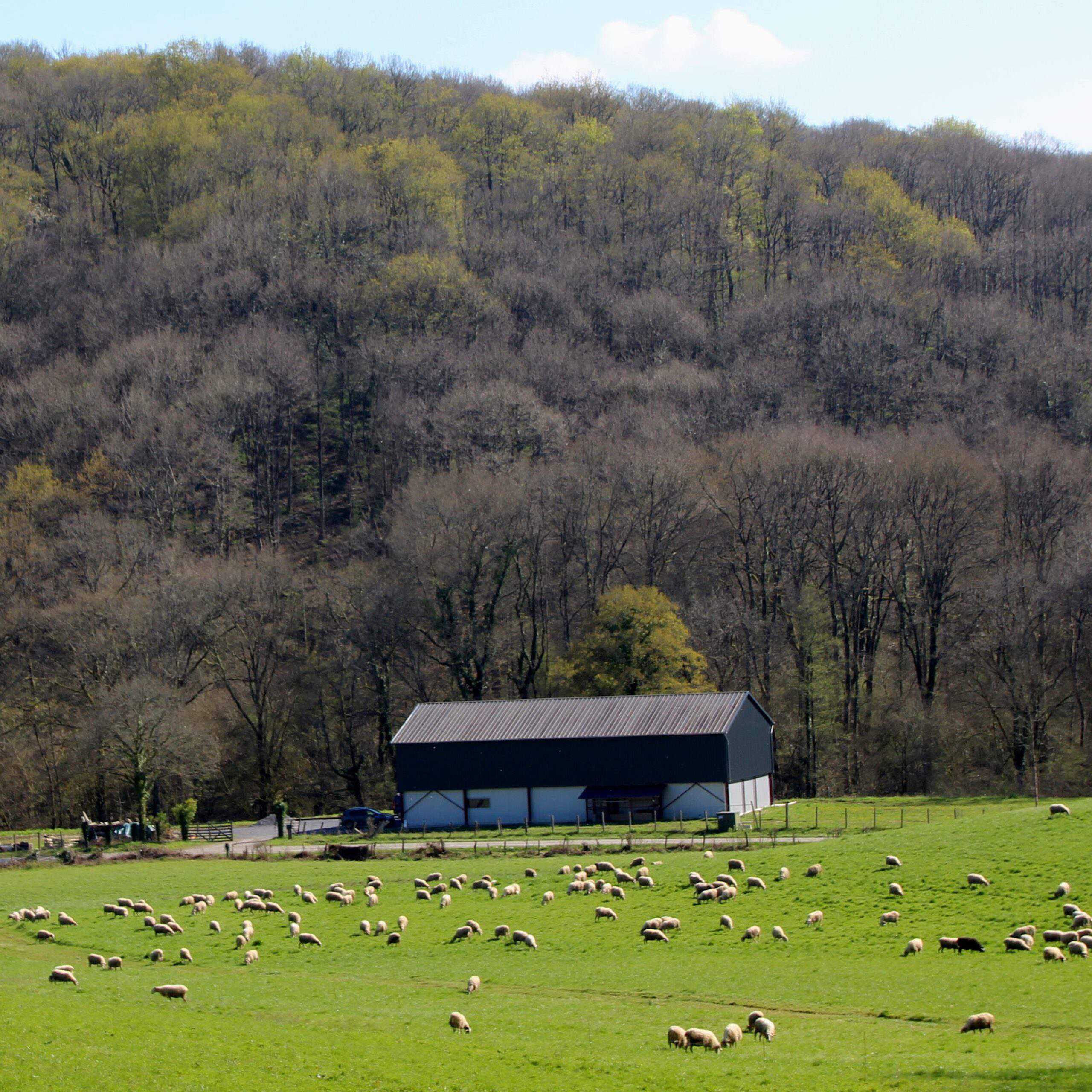 Address
365 route d'Oloron
64400 SQUILE, Pyrénées-Atlantiques, FR